To expand the international market and get the advantages of markets in Hong Kong, We, FUSHUN SPECIAL STEEL CO., LTD, are one of offshore companies, and were established by Huangshi Chengquan Group in 2014.
To take advantage of the rich resources in the mainland applicative foreign trade talents, we also set up one office in Changsha City, Hunan Province, China.
Huangshi Chengquan Group consists of the following parts:
Ezhou Liufan Chengquan Forging & Casting Factory, established in 1995, covers an area of 10000 square meters. The production capacity is more than 10000 tons per year.
Our factory's production equipments are as follows: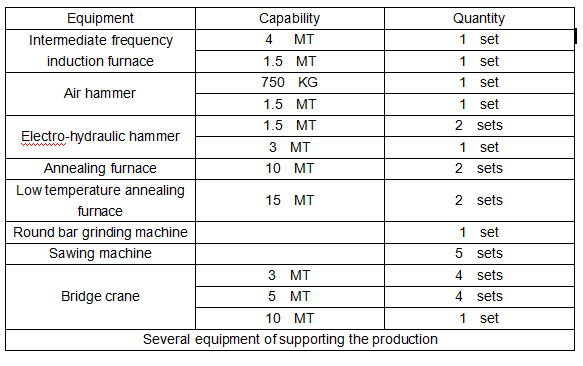 Factory's inspection instruments: direct reading spectrometer, ultrasonic flaw inspector, hardness meter.
Foshan Shiyong Tool Steel Sales Co., Ltd. founded in 1998, covers an area of 3000 square meters, annual sales volume of 20000 tons.
Provide with the following services:
Saw Cutting, Mold Machining.
Based on its manufacturing capacity, We, Fushun Special Steel Co., Ltd., are engaged in the import and export of iron alloy steel and other special steel.
Export:
Our own products we can produce by ourselves:
Tool Steel:(carbon tool steel, alloy tool steel, high-speed tool steel),
Mould Steel: (cold work mould steel, hot work mould steel, plastic mould steel)
And sale:
Structural Steel(carbon structural steel, alloy structural steel)
Shape: round, square, flat, heavy thickness plate, heavy wall thickness steel tube.
Stainless steel
Bearing steel
Spring steel
Free forging steel bar(round steel, square steel, flat steel, step shaft, roller)
Mould Forgings.
Imports:
Ferroalloy (chromium iron, nickel iron, vanadium iron, molybdenum iron, etc.)